More women are gradually taking up construction jobs, but are still under-represented in the workforce. According to a 2016 report by PricewaterhouseCoopers (PwC), the proportion of women in New Zealand's construction industry has increased over the past decade. However, men still dominate the workforce at a ratio of nearly six to one. In an industry that so desperately needs labour, what can we do to encourage more women to join the trades?
A government push for more women in construction jobs
The government has recently taken steps to try and improve the situation. A new project from the Ministry for Women and Ako Aotearoa – The National Centre for Tertiary Teaching Excellence launched earlier this year, which aims to increase women's participation in construction and engineering-related trades.
Described as an "evidence-based change project", the initiative will investigate the paths of successful women in the industry, and apply these lessons to educational and industry projects to help other women participate as easily. The information gathered by the project will be combined with national and international research to achieve as detailed and useful an understanding as possible. The research is expected to run over the next three years, and in addition to interviewing women in the industry it will also talk to trade employers about their role in supporting and promoting these women.
The myth that success is based on getting a degree is standing in the way of more women entering trades.
The path to a construction career starts at school
Beyond changes the government could make to the industry, another area that could be improved to help women into trades and construction is education. Cathy Tracey, former president of the National Association of Women in Construction, says the myth that success is based on getting a degree is standing in the way of more women entering trades.
"We have a slow awakening within our careers advisors at schools that perhaps young girls could enter a trade," she told Radio New Zealand. "Still that's a bit hen's teeth. That's an area that really needs to be worked on is to get across at that level of secondary school to encourage young people to go into trade."
If schools were to present trades and apprenticeships as viable, positive alternatives to university study, more women may consider entering the industry at the beginning of their post-school career.​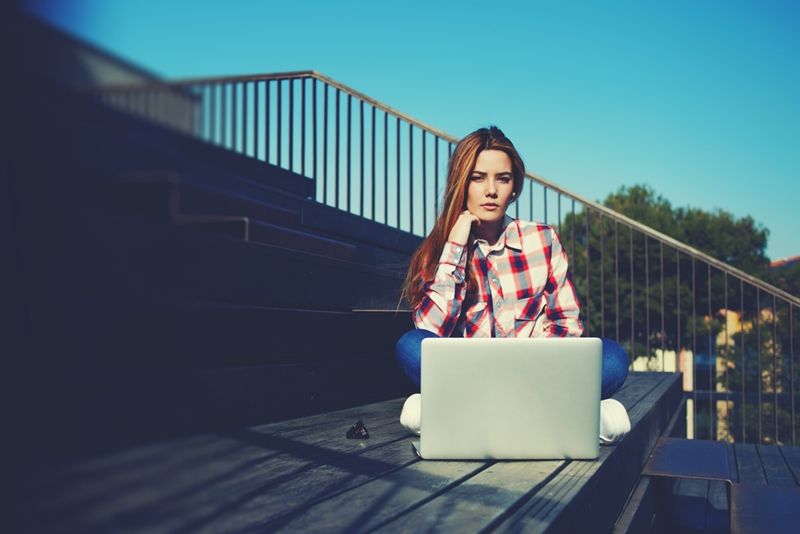 Presenting trade apprenticeships as a valid alternative to university will increase interest among school-leavers.
Initiatives by the government and schools are a positive shift towards a more female-friendly industry. But what can employers themselves do to help the situation?
Changing construction site culture
Making the construction industry more welcoming to women could, in part, be a case of making the culture on worksites more inclusive. Jo Duffy, organiser of the Women in Construction Forum held in March, told Radio New Zealand that women working in construction could feel isolated on the job. Changing this would involve actively including female workers in workplace discussions and social dynamics, as well as practical improvements like maintaining the quality of on-site toilets.
Despite the increase of women in construction, there is still a lack in managerial or leadership roles.
Promoting women into industry leadership
Despite the increase in the number of women in the construction industry, this improvement has yet to be seen across all levels. Donna Howell, president of the National Association of Women in Construction (NAWIC), says that there is still a lack of women in managerial or leadership roles in construction.
"While it is fantastic to see increasing numbers of women choosing a career in construction, this isn't reflected in the participation of women at a decision-making level in construction and, in fact, all industries across New Zealand," she says.
This is part of the reasoning behind the annual Hays NAWIC Excellence Awards, which are being held for the third time in August this year. The awards aim to celebrate women in construction, as well as organisations that are supporting them and helping to address the industry's gender imbalance.
"We're delighted with the growing number of entries we're receiving each year, and are excited to introduce this new category which will celebrate up and coming leaders who will inspire others to seek out leadership roles within the construction industry," Ms Howell says.
More women at all levels of construction will create a more welcoming industry for women entering the labour force. Employers can take immediate steps to help this happen. By hiring, supporting and promoting women to management and leadership roles within your company, you demonstrate that there is not only a place for women in construction, but a positive career path with opportunities for progression.
​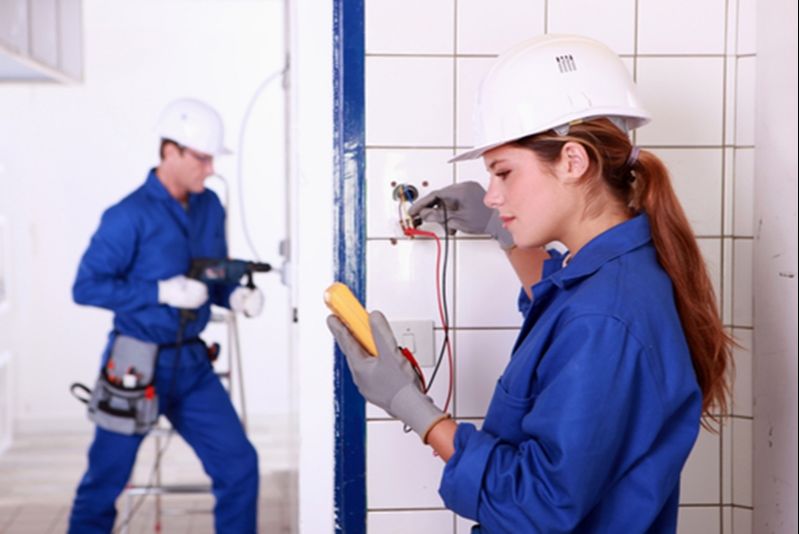 Encouraging women into trades may involve changing the culture of the industry.
In an industry as understaffed and in such high demand as construction, it's important to attract potential workers from as many walks of life as possible. Increasing the number of women in the workforce is just one part of it, but it's one that can have significant benefits if it's done effectively.
Tradestaff is committed to creating a diverse and inclusive workforce, and providing quality candidates to New Zealand's busy industries. To find out more about how we can help you find the right short or long-term staff for your construction or manufacturing projects, get in touch with your local Tradestaff branch.