​In his four years with Tradestaff, Staffordshire native Kevin Kerry has seen it all – from his early days as a Projects Consultant at Tradestaff Global to his brand new role as International Business Unit Manager, he's mastered the ins and outs of industrial recruitment. In a recent interview, he shed some light on some of the lessons he's learned over the years at the company.
Primarily focused on operations, communications and business development, Kevin has brought a wealth of experience to his various positions in the company. Let's look at how his background has influenced his career at Tradestaff and hear about the biggest challenges and successes he has seen in the company.
"Though it was an industry I wasn't familiar with, it was something that would challenge me."
The early years: NZDDA and Tradestaff Global
Before he started with us in 2013, Kevin worked as the Operations Manager for the New Zealand Drug Detection Agency Ltd. (NZDDA), which happened to be in the same office complex as Tradestaff Global's Auckland office. Over the years, he got to know Tradestaff Global's GM of Global Operations, Paul Pledge, who subsequently informed him of an opening in the company.
Though Kevin had done internal recruitment before in his Operations Manager position, the idea of working at a recruitment firm had never occurred to him before talking to Paul. Once he learned about what was going on in Tradestaff's overseas assignments and heard of all of the company's successes, Kevin decided to give it a shot.
"There was an opportunity at Tradestaff Global – it had been going through a period of rapid growth," he explains. "Though it was an industry I wasn't familiar with, I knew it was something that would challenge me."
​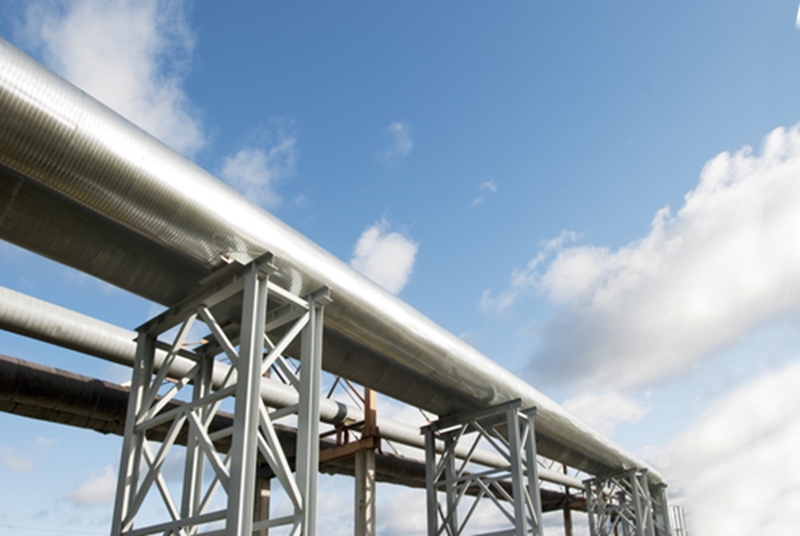 Industrial recruitment is a challenging industry - Kevin found that the hardest part was having patience.
Biggest challenges of working in international recruitment
And challenge him it did; as a Projects Consultant, and then Resource Manager, Kevin had to quickly gain familiarity with difficult subjects, such as work visas, foreign tax and overseas qualifications. One of the most challenging aspects has been making sure the team at Tradestaff always has up-to-date information, which is difficult when immigration rules are constantly changing. Being successful in the industry takes an incredible amount of precision, which is one of the qualities Paul recognised in Kevin.
"You have to be thorough in this aspect of the business, and you can't get things wrong."
"One thing he liked about me was my attention to detail – you have to be thorough in this aspect of the business, and you can't get things wrong," he emphasises.
"Clients want the employee by yesterday, and anything that might delay that, whether it's a spelling mistake or incorrect information, could have serious repercussions."
It might seem like a lot of pressure, but Kevin's handled it well. In fact, coming from a high pressure background in the United Kingdom, he's found that the biggest struggle when recruiting for or from overseas is simply having patience with the processes.
"When you're working in foreign tax and visa eligibility – especially across different time zones – you can't get everything straightaway, which requires a certain amount of patience," Kevin explains. "I was so used to working at a fast pace, used to instant outcomes, and that just doesn't happen in this part of the industry."
The enormous potential of Tradestaff
All the pressures and challenges of working at Tradestaff don't seem to phase Kevin, who has full faith in the company's future successes and impressive scale of potential. Tradestaff's incredible candidate care policies have seen a rise in retention over the last few years, and the organisation's reputation has grown accordingly.
"We could fill any role we choose to target and will grow a strong presence in other markets."
More and more skilled professionals across a variety of industries are realising the benefits of working for Tradestaff, and an increasing number of employees are celebrating their one, two and three year anniversaries with the company.
"Though Tradestaff is known as an industrial employment specialist, we can and do supply into different sectors," Kevin says. "I believe we could fill any role we choose to target and that we will grow a strong presence in other markets due to our ability to supply proven high-quality workers."
Kevin has proven himself time and time again to be indispensable to Tradestaff, and we look forward to seeing what he brings to the table as International Business Unit Manager. For more information about how Tradestaff can help you – whether you're a Kiwi employer or a skilled worker looking for a job in New Zealand – please reach out to a representative today.
about 6 years ago by Will Percy