​Climate change is an issue that many countries are trying to address, and since signing the United Nations Framework Convention on Climate Change in 1992 and the Kyoto Protocol in 1997, New Zealand has taken on the challenge of reducing its carbon emissions.
However, a recent report says we're not doing enough, and that we need to take further steps to meet our reduction goals. Why is this so important to New Zealand's construction industry, and what can we do to help?
New Zealand's carbon emissions too high to meet goals, report says
A recent international report on climate change measures has called New Zealand's emission reductions inadequate, Radio New Zealand reports. The Climate Action Tracker group (CAT) says that we're lagging behind other developed countries in our efforts to become carbon neutral.
New Zealand is lagging behind other developed countries in our efforts to become carbon neutral.
The steps New Zealand has taken to reduce emissions have less than a 10 per cent impact on our carbon footprint, CAT says. At this rate, we're not going to meet our 2020 or 2030 reduction targets. More needs to be done, and CAT says a way New Zealand can step up its game is by looking at the types of buildings we construct, and the way we build them.
What can the construction industry do to reduce carbon emissions?
According to CAT's report, the carbon emissions produced by buildings in developed countries more than doubled between 1990 and 2010. It attributes this increase mostly to higher electricity use. The report recommends that property developers adopt energy efficiency standards across the industry, and suggests that the government may need to step in to make this happen.
These standards could likely involve a push for near-zero energy buildings, that don't use much more energy than they generate themselves, and a focus on building projects that generate minimal carbon from the construction processes used.
​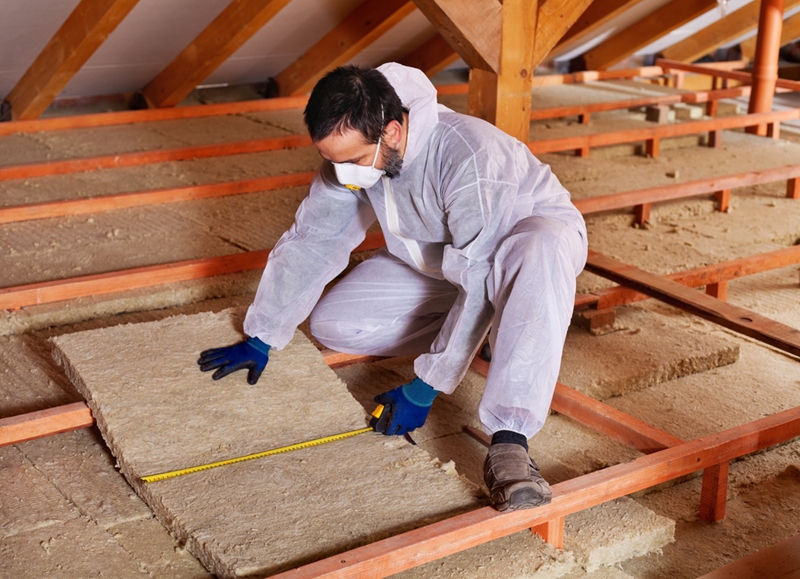 Insulation can make a big difference to a building's energy use.
So what can we do to make construction less carbon intensive? The answer has a lot to do with what goes into our projects. Andrew Eagles, chief executive of the NZGBC, told Radio New Zealand that the way we insulate homes here is a big part of the energy efficiency problem.
"What we need to do – which we don't do much, or very well in this country – is to reduce heat loss out of buildings and homes," he says.
Better insulated buildings need less energy for heating, and what is used isn't wasted. This not only reduces emissions, but it also makes the building more cost effective for tenants.
The materials used in construction can have a significant effect on carbon emissions.
Eagles also points out that the materials used in construction can have a significant effect on carbon emissions. Concrete and steel generate a lot of CO2 in their production, so if other materials can be used in their place this will have a positive green effect.
Improvements for buildings old and new
It's not just in the construction of new buildings that we can improve our carbon levels. The New Zealand Green Building Council (NZGBC) says New Zealand will need to address existing buildings' environmental impact if we're to keep our carbon reduction promises. According to Paul Rode, Related Management Company's Senior Vice President of Engineering & Energy Management and speaker at NZGBC's 2017 Green Property Summit, we need to make older buildings more efficient, and that retrofitting them is the way to go.
"From a carbon footprint standpoint, retrofitting existing buildings can be much more carbon efficient than tearing down and rebuilding," Rode says. "There are many new materials and technology that allows us to perform deep energy retrofits to existing buildings bringing their energy consumption down, in many cases by more than 50 per cent."
As property owners look to align their buildings with carbon neutral attitudes, this will be an increasingly lucrative avenue for construction companies to follow.
​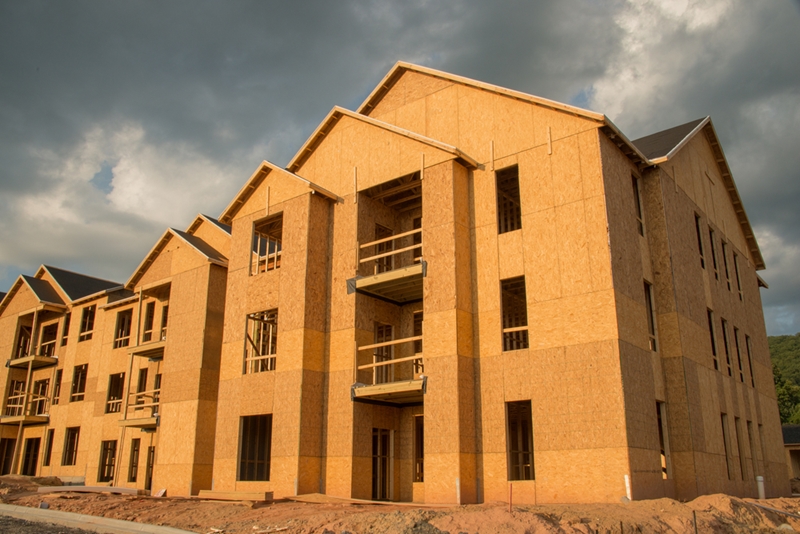 Both new and existing buildings can be made to help reduce New Zealand's carbon footprint.
A shared Australasian challenge
New Zealand's situation is reflected across the Tasman, as the Australian building industry faces similar pressures to take the climate into account when constructing new buildings. In Australia's case it isn't heating that's the issue, but cooling.
Rosemary Kennedy, Associate Professor at Queensland University of Technology, spoke out last year about how newly constructed apartment buildings in Brisbane were made in a way that failed to take the city's harsh sun into account. Buildings constructed with too much glass and not enough shade or ventilation relied heavily on air-conditioning to keep tenants in a comfortable atmosphere, but Kennedy said that better design could achieve this with natural cooling methods. Again, this has the twin benefits of reducing energy use and saving tenants' money.
Reducing carbon emissions is a huge aim for New Zealand, and it's one that the construction industry can play an important part in. Even as construction companies take up new materials and methods to help them work greener and more sustainably, they'll still need staff that are capable, qualified and eager to get involved. For temporary or permanent staff for your next project, get in touch with your local Tradestaff branch today.
about 6 years ago by Will Percy