​Tradestaff goes where the action is, and the Auckland Airport development is too big an opportunity to miss out on. Our newest branch is Airport Oaks, located in the heart of South Auckland's industrial growth. Although the doors have been open for less than two months, the office is already busy with prospective candidates. As the branch team leader Terry Dorrian says, the response from local businesses has been "absolutely fantastic".
"There's a massive demand for candidates in the area over all aspects of industrial employment," Terry says. "It's a really exciting time for us. It's a rapidly growing area, with plenty of job opportunities for the right candidates."
Why open a new branch in South Auckland – and why now?
Tradestaff already has a South Auckland branch on Mount Wellington Highway which has been supplying temporary staff to businesses in the area for around five years. But the team felt it was important to set up a new office that was dedicated to the flurry of development around Auckland Airport.
Over the next 30 years the number of passengers flying in and out of Auckland could triple to 40 million.
According to Auckland Airport's 30 Year Plan, there are currently more than 900 businesses in the airport's vicinity, with 20,000 people working in the area. Over the next 30 years the airport predicts that the number of passengers flying in and out of Auckland could triple to 40 million a year, which will heavily influence the development of South Auckland.
"We really wanted to be a part of the expansion and development that's going on at the moment, and will be for the next couple of years," says Tradestaff's South Auckland Area Manager, Moana Williams. "It just made sense to be in the thick of it – there's a big difference between being a fifteen minute drive away in Mount Wellington, and being right in the midst of everything."
​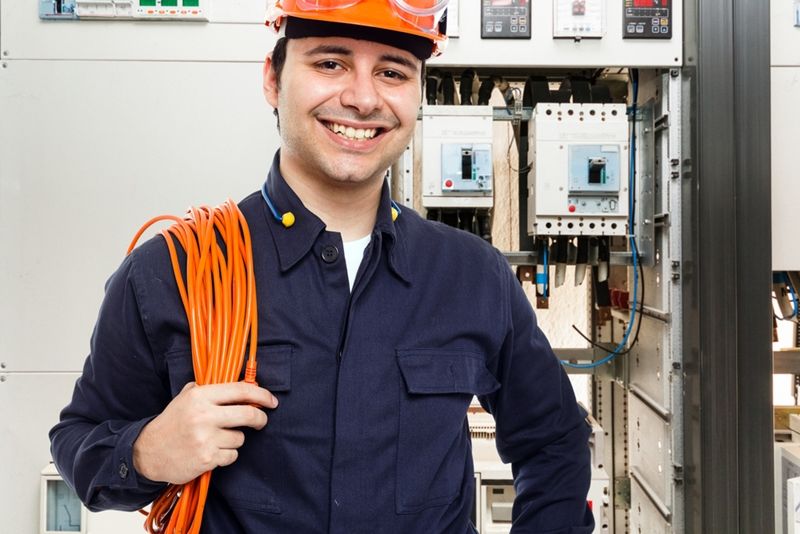 The Auckland Airport expansion means more temp jobs in a range of industries.
"Where the office is located is right in the heart of the industrial area," Terry says. "There's that many new manufacturing and logistics spaces that have just opened up, and at the same time we've got so much construction work going on around us. But at the same time Mangere is literally a two-minute drive from my office, and we've had a lot of candidates coming in from Mangere."
As well as taking advantage of the airport development, the benefit of the new branch is that it's ideally placed to give South Auckland job-seekers a helping hand.
"That's the whole idea – trying to tap into the local community," Moana says. "The majority of the candidates that we have on board are from the local market."
How Tradestaff helps local job-seekers
Now that Tradestaff has secured a place in the heart of the development, Terry says the plan is to continue to work with the local companies through the different stages of the development.
"Initially what we're doing is supplying civil workers and labourers for the first stage of the project," Terry explains. "Once that's happened, for the second phase of the project we're wanting to supply the finishing guys, so the likes of carpenters, shop fitters, electricians, duct installers and so on. And when the factory's actually been built, I want to supply the staff for the factory as well."
As far as Tradestaff is concerned, experience shouldn't be a barrier to finding work.
This long-term approach will mean Tradestaff can offer a wide range of roles for potential candidates, whether they're skilled labourers or newcomers with no industry experience. Terry says that as far as Tradestaff is concerned, lacking experience isn't a barrier to finding work.
"Essentially what I look for in a candidate is an attitude rather than a skill set," he says. "There are three main qualities we look for – someone who turns up to work on time, does an honest day's work and goes back the next day without any hassles. If you've got those three qualities, and you've got a bit of drive and tenacity about you, we will keep you extremely busy – and potentially put some real career opportunities in front of you. We're all about getting your foot in the door."
Although Tradestaff makes it easy for candidates to apply for labour jobs online, Terry says they welcome applicants to come see them in person.
"Pop in and say hi at any time," he says. "We're more than happy to have guys just walk in. If they walk in and they've got a skill set, they will not walk out of my office without a job. That's how fast the whole process works."
Become a part of the Tradestaff family
Beyond the work on offer, Terry and Moana want people to know that when they sign on with Tradestaff they'll be joining a company that looks after its people.
"We take a lot of pride in what we do, and candidate care is absolutely critical for Tradestaff," Terry says. "We appreciate that everyone has got bills to pay and families to put food on the table for. Our commitment to every candidate is that if they work hard for us, we'll do everything in our power to keep them consistently working – and we will pay them appropriately for the job they're doing."
If you'd like to find out more about the trade jobs on offer in South Auckland, and join the Tradestaff family, get in touch with the Airport Oaks team today.