Skilled Migrant Recruitment: Work-Ready Guaranteed
Tradestaff International is part of Tradestaff Group, a 100% Kiwi-owned and operated industrial recruitment agency.
Our Permanent Recruitment experts work hand in hand with the International recruitment Team and specialise in skilled and qualified talent acquisition from all corners of the world.
With our combined industry knowledge, access to worldwide markets and robust screening processes, Tradestaff work with New Zealand employers to secure the right person for the job - and the best part? We make the hiring process cool and easy!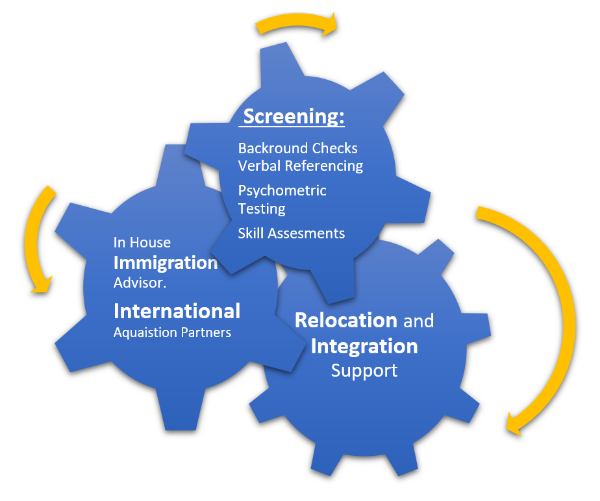 What makes us the "GO TO" for Skilled Migrant Recruitment?
Over 25 years of local industrial recruitment experience

Strong understanding of International Skill Sets

Over 160 skilled international tradies permanently employed by Tradestaff

Specialists in Skilled Migrant Acquisition since 2010
Reliable results
Top talent delivered fast: checked, verified and ready to work
Search and source
We know where to find quality candidates and only work with highly reputable partners
Consistent communication
We'll keep you up to date on what you need to know and handle everything else
Service & support
We provide our clients and our candidates assistance & support every step of the way