Call us today on 0508 40 40 40
Skilled Migrant Recruitment – Turnkey Guaranteed Recruitment
Tradestaff International is an exclusive division of Tradestaff Group a 100% kiwi-owned
Permanent Recruitment Business is linked to our International Unit as this unit specialises in Talent Acquisition from all corners of the world to ensure that Kiwi Companies secure the required skill set for our clients across New Zealand.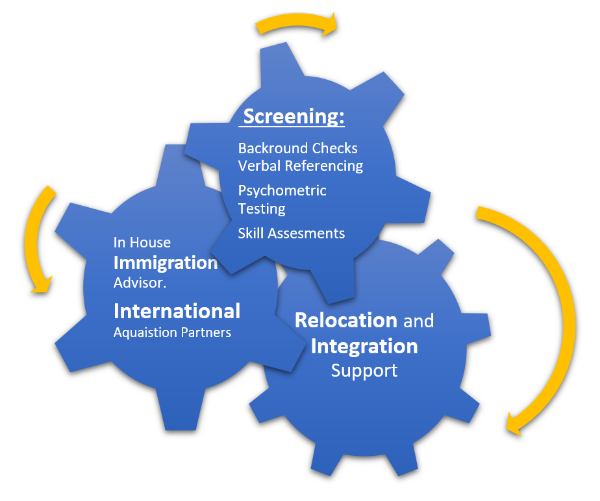 Our knowledge of the local market combined with our understanding of international skill sets and the advantage of working with partners all around the world make us the "go to" firm for Skilled Migrant acquisition.
Our recruitment consultants are the industry's most knowledgeable while providing talent networks that are tough to match. This means we have a constant supply of talent to provide to New Zealand employers.
Reliable results
Top talent delivered fast
Continuous international sourcing
We know where to look in each country
Consistent communication on behalf of your organisation
You'll never be in the dark